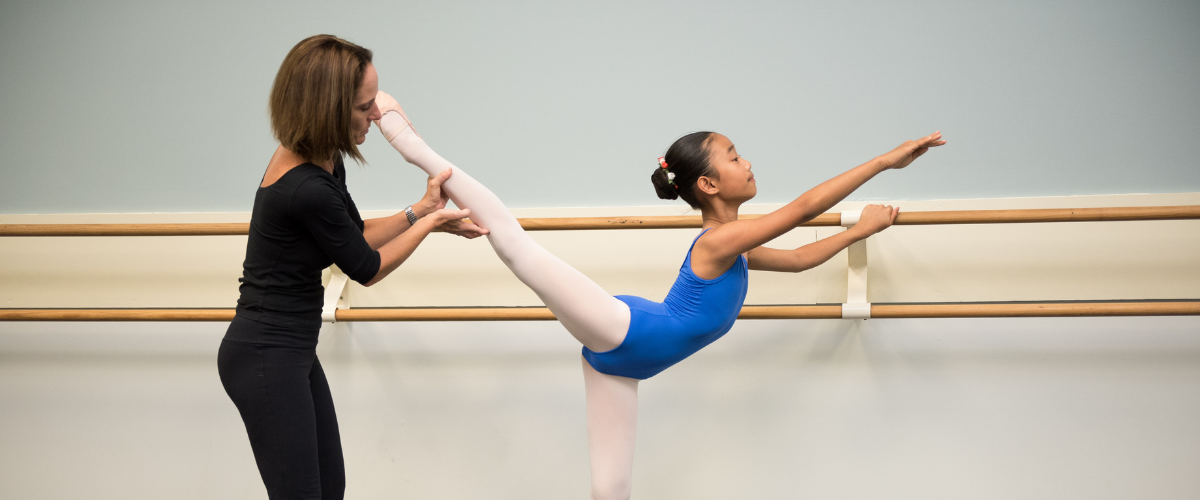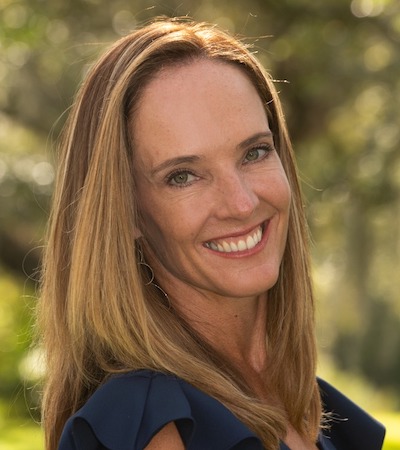 DEBORAH BUTTNER
Artistic Director & Founder 
Deborah is widely recognized as a premier classical ballet teacher in our region and is the founding co-director and principal teacher of the International Dance Academy and International Ballet Company. Deborah holds teacher's diplomas from the Cecchetti Society of America, The Royal Academy of Dance in London, the International Imperial Society, and Progressive Ballet Technique.
Deborah performed as a principal and soloist on stages in America, London and South Africa. Deborah took her first ballet steps with the legendary Gardner Sisters and trained throughout her teens under the renowned Durban teacher, Kerry Barends, until she left South Africa on scholarship, to London. She graduated from the Classical Graduate Program at the London Studio Center and trained under Margaret Barbieri, Director and former Prima Ballerina of the Royal Ballet Company as well as Dame Alicia Markova, David Wall and Barry McGrath. Deborah danced the leading roles in Swan Lake, La Bayadere, Les Sylphides, Sleeping Beauty, Façade, Rack's Progress and Pineapple Poll, to mention a few. Deborah's talents were also featured in newly choreographed works by David Bintley, Christopher Wheeldon, celebrated choreographer of the NYC Ballet, and Jack Carter, amongst others.
As a choreographer, Deborah has produced original versions of The Nutcracker, Cinderella, Coppélia, and Snow White & the Seven Dwarfs for IBC. One of her most remarkable achievements is the co-choreography, with Eriberto Jimenez, of "The Promise", a full length ballet honoring the victims of the Holocaust, and, most recently, "Bardo" with music composed by her brother, Greg Buttner, where she also danced the leading roles with Eriberto Jimenez. In addition to teaching, preparing students for their RAD examinations, coaching, and setting ballets, Deborah continues to enjoy performing character roles in International Ballet Company's Nutcracker, Cinderella and Snow White.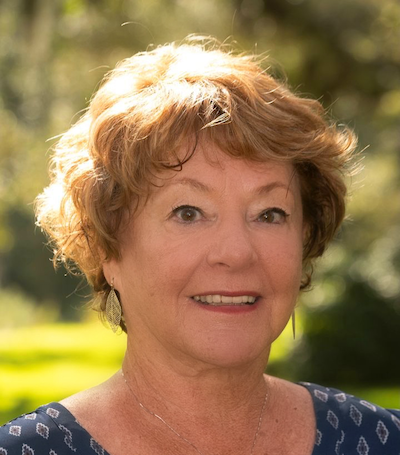 MARY BUTTNER
Director & Co-Founder 
Mary is the co-founder of International Dance Academy and International Ballet Company. Along with her daughter, Deborah, she shares the role of principal teacher at the academy and co-choreographer and producer of the Nutcracker, Cinderella, Snow White, Coppélia and many more for the International Ballet Company.
Mary started dancing at a young age with the Gardner Sisters in her native South Africa. This relationship and association spanned several decades. She received honors for all of her Royal Academy of Dance examinations. While in school she founded a successful outreach program, The Red Cross Home for the Aged. Her incredible talent for teaching original works of choreography accents Mary's lifelong influence in the world of ballet. This includes the full-length ballet, "The Promise", which she wrote, directed and produced.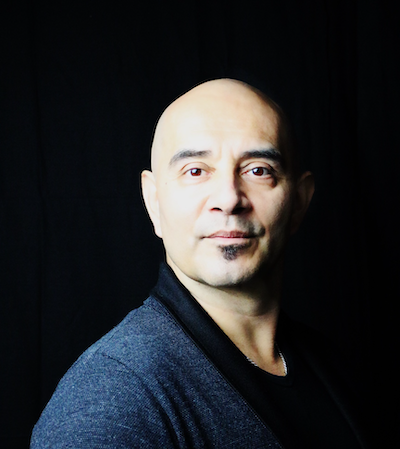 Born in Bogota, Columbia, Eriberto began studying dance at the Triknia Kabhelioz Contemporary School of Dance and soon received a scholarship to continue his studies at the Joffrey Ballet School in NYC and at the Miami Hispanic Ballet. Eriberto is a much sought after guest artist for many companies countrywide including Carolina Ballet School and Company, Center for Dance Education, Lexington Dance Center, Columbia Ballet School, Miami Classical Ballet School, Ballet Institute, Ballet Concerto, Balletique, International Ballet Company, and Miami Hispanic Ballet School and Company. Mr. Jimenez is also the Director for the International Ballet Festival of Miami and President of the Board for the Cuban Classical Ballet of Miami. IDA and IBC are privileged to have a person of Eriberto's caliber on permanent staff. Eriberto has performed in all IBC performances over the past ten years; creating magic with each character he plays, as well as displaying sensational artistry with his pas de deux partners. Young ballerinas, learning the difficult art of partnering for the first time, can find no better male tutor. Together with Deborah Buttner, Eriberto co-choreographed 'The Promise', a full-length ballet honoring the victims of the Holocaust, dancing emotionally and exquisitely with her in the leading roles. He and Deborah also choreographed and danced the pas de deux in the ballet "Bardo" set to the original score by Greg Buttner in 2012.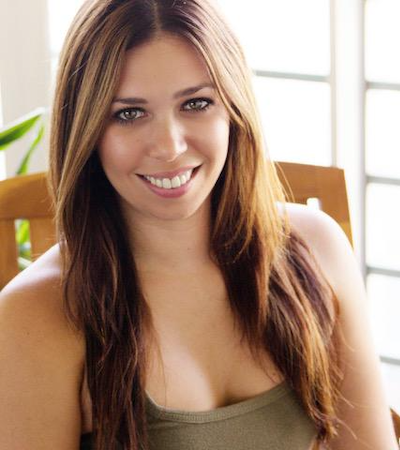 Shaina celebrates more than 10 years of teaching at International Dance Academy. Her classical ballet training began at IDA under Deborah Buttner and Mary Buttner in 2003. Showing enormous perseverance and dedication, in a comparatively short time, she rose from new ballet student to the coveted role of the Sugar Plum Fairy. Together with her own initiative and enormous passion for dance, Shaina embodies the teaching style and philosophy of IDA.
Shaina also trained with several ballet schools such as Orlando Ballet, Austin Ballet, Boston Ballet, and Joffrey Ballet. After attending New World School of the Arts, Shaina joined North Carolina Dance Theatre, now Charlotte Ballet, under the direction of Jeanne-Pierre Bonnefoux and Patricia McBride. After returning to south Florida, Shaina danced in several dance companies such as Cuban Classical Ballet, The TOC Project, and Florida Grand Ballet. She has successfully completed all of the ABT® (American Ballet Theater) Teacher Training Intensives and the ABT® National Training Curriculum which include Pre-Primary through Level 7 and Partnering. Some of her other credentials include certification in Progressing Ballet Technique, Yoga teacher training in several styles including children's yoga, and certification as an Alexia Flexibility teacher, a program that focuses on increasing flexibility through effective safe methods. Shaina also takes on the role of ballet mistress for International Ballet Company during the Nutcracker and Fairy Tale Classics performance season.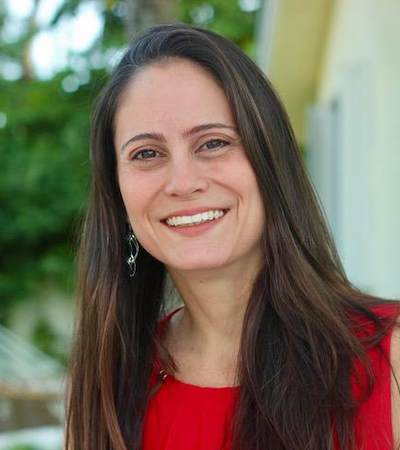 Roberta was born in Brazil, where she began her classical ballet training at Ballet Dalal Achcar and then continued her studies with Eliana Karin. As a student, Roberta participated in several dance festivals and competitions in Brazil, Argentina, France and Russia. Professionally she was part of companies like DeAnima Ballet directed by Richard Cragon, Ballet Ópera Brasil and Ballet Dortmund in Germany, where she danced in ballets including The Nutcracker, Swan Lake, Manon Lescaut, Romeo and Juliet, The Second Detail (William Forsythe), Rossini Cards (Mauro Bigonzetti), War and Peace (Xin Peng Wang) , "Who Cares?" (George Balanchine) and others. She performed as a soloist in many of them. Roberta completed her Bachelor's Degree in physical therapy in Brazil. She was dancing and teaching classical ballet in Brazil until she came to the United States where she started teaching at International Dance Academy in 2015.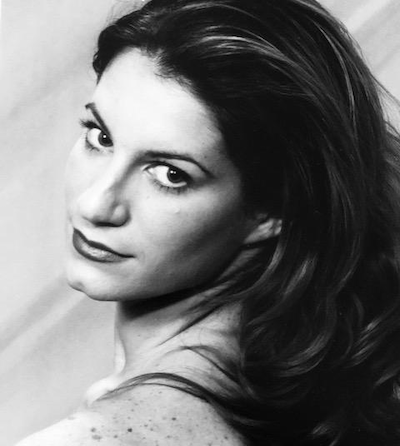 Lucy started her ballet studies at a young age at the school of Teatro de la Opera de Maracay Venezuela. At age 10, Ms. Godoy received an invitation to attend the "Instituto Superior de Arte del Teatro Colon", Buenos Aires, Argentina, training also privately with ballet masters Olga Ferri, Raul Candal and Caty Gallo. She danced professionally with Ballet Theatre of Miami, under the direction of former Boston Ballet and Joffrey Ballet principal Tony Catanzaro, for whom she assisted in teaching company class. She also danced soloist roles and toured nationally and internationally with Ballet David Campos in Barcelona, Spain. Ms. Godoy was a Soloist with Ballet Teresa Carreño for 5 years dancing roles from all guesting choreographers including Alicia Alonso ́s Giselle. She has been a guest dancer with Nina Novak Ballet Company, South Florida Ballet and Ballet Concerto. When returning to Miami she danced with the Cuban Classical Ballet of Miami under the direction of Pedro Pablo Peña before retiring in 2013. Ms. Godoy has over 20 years of experience teaching ballet to children as young as 3 all the way through to adults. In addition to teaching at IDA, Ms. Godoy is also be part of the faculty of Broward College and Barry University.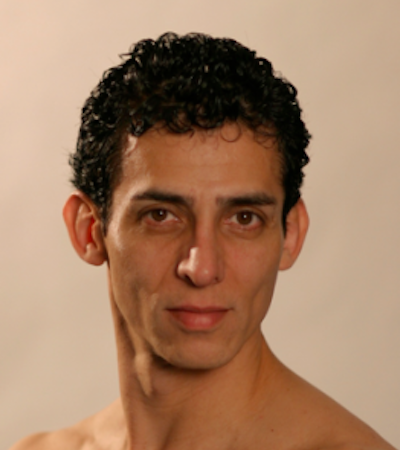 ​David Fonnegra was born in Venezuela where he began his ballet studies at Ballet Teresa Carreno. At the age of 14, he became a principal dancer with Ballet Nacionál de Caracas and performed the leads in all of the great romantic ballets including Raymonda, George Sans, Swan Lake, Giselle, Romeo & Juliet and Don Quixote. While on tour in 1995, Mr. Fonnegra joined the Miami City Ballet with its legendary founding director, Edward Villella. During his seven years at Miami City Ballet, he danced many principal roles in their Balanchine repertoire in addition to the classics. In 2002, Mr. Fonnegra moved to California dancing with State Street Ballet and Channel Island Ballet as a guest artist. In 2004 he joined Diablo Ballet, where he continues to perform and choreograph on the company. As a dancer with Diablo Ballet, Mr. Fonnegra was featured in The Legend of Taj Mahal, Petrushka, Who Cares?, Stars and Stripes, Once upon a Ballroom, and Jazz Fever to name a few. He continues to be a sought-after guest artist in the United States, Europe, and South America: as a performer, teacher, and choreographer. He taught extensively in the San Francisco Bay Area for almost a decade for such organizations as Lines Ballet, Contra Costa Ballet, Benicia Ballet, Ayako Ballet School, Livermore Ballet school, Western Ballet, Diablo Ballet, and Peninsula Ballet Theatre. David has also taught at New World School of the Arts (Miami), Ballet National De Caracas, and Houston Ballet.  David joins IDA and IBC as a teacher, partnering coach and rehearsal coach.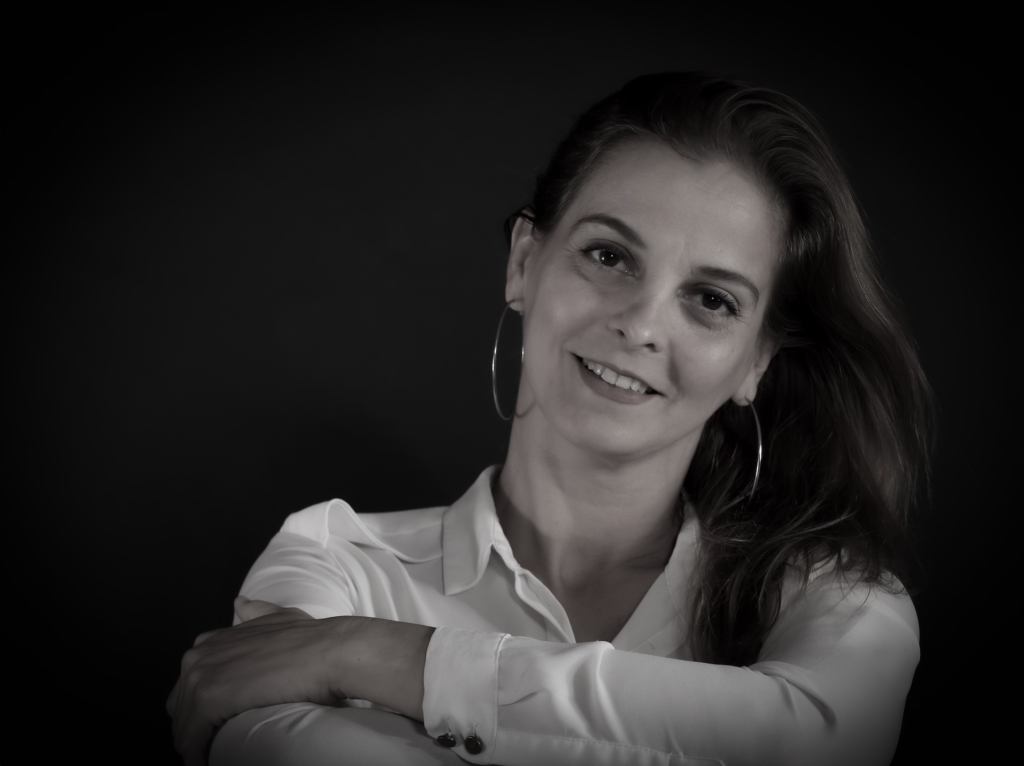 From Matanzas, Cuba, Dalirys is a former Principal Dancer and experienced ballet teacher with a demonstrated history of working in top ballet companies worldwide, such as Ballet de Camagüey and Ballet de Monterrey. She has shared the stage with famous ballet dancers including José Manuel Carreño, Jesús Corrales, Jaime Vargas, Carlos Quenedit, Fernando Bujones among others. Her repertoire includes the leading roles of the romantic-classical tradition, and her professional experience includes works from several international teachers and choreographers such as Fernando Alonso, Fernando Bujones, Ramona de Saá, Rosa Elena Alvarez, Lila Martínez, Lázaro Carreño, Kouloubek Ishenaliev, Georgina Parkinson, Robert Hill, Ann Marie De Angelo and Jorge Amarante.
Recognized for her versatility and histrionic capacity on stage and for developing a successful dance career, Dalirys unique holistic approach to teaching has been recognized as a respected, distinctive method that guarantees the highest technical and artistic results in young dancers. She is a ballet pedagogue, a wife, and a mother. She is based in Miami and works in several studios as a guest teacher around the US & Mexico.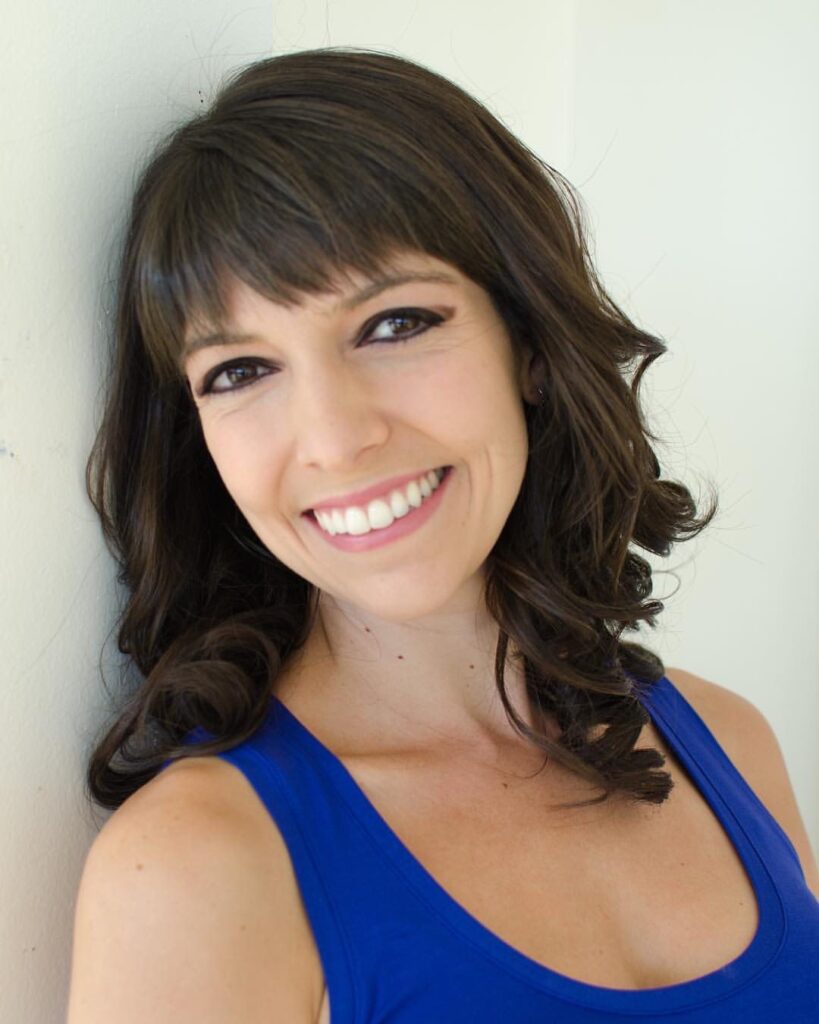 Jessica Cerovic was born and raised in the Washington, D.C. area and began dancing at the age of three.  She and her husband moved to South Florida in August 2019 with their dog and cat after living in Charleston, S.C. for four years.  Jessica attended Oklahoma City University where she received a Bachelor of Performing Arts Degree in Dance Performance and a Minor in History in 2008.  She was a professional dancer for over a decade performing with Royal Caribbean, Holland America and local theatre around the Washington and Charleston areas. Jessica has been an Adjunct Professor of Dance at College of Charleston and Lynn University.  She teaches ballet, jazz, tap, contemporary and musical theatre.  Along with her dance career, Jessica is a certified Pilates and Barre instructor, a 200 hour Yoga instructor and a Holistic Health Coach. When she's not teaching or dancing, she loves running with her dog, swimming, cooking and traveling to Croatia with her husband.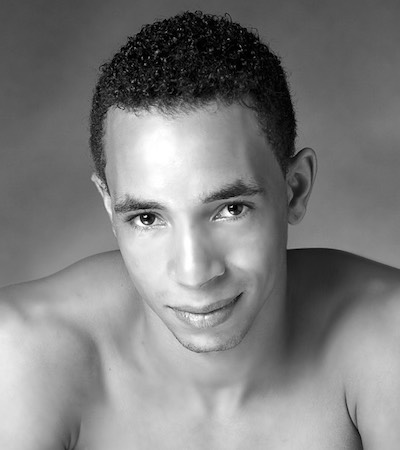 Ihosvany Rodriguez was born in Matanzas, Cuba, where he began his career as a dancer at the age of 10, with the passage of time he became more interested in ballet since at first he wasn't sure that dancing was what he liked to do. At 13 years of age he participated in several municipal competitions where he won the gold medal several times. At age 15 he was accepted into the national ballet school where he continued his studies satisfactorily. After three difficult but beautiful years in the national school he was accepted into the National Ballet of Cuba (BNC) where he participated in many choreographies and classical ballets, traveled to several countries such as, Italy, Spain, Canada, Uruguay and Venezuela. In 2009 he went to Venezuela as part of a cultural exchange with 8 other dancers, He danced The Nutcracker, and Carmen. After returning to Havana after 4 months in Caracas he was promoted to soloist for having done an excellent job on tour. Ihosvany danced at the BNC for 3 years and decided to expand his path as a dancer trying his luck out of the country. At the beginning everything was very difficult but he never lost his faith and hope, so thanks to God he is now making his dream come true.